The job market is hopping right now. Are you ready?
It happens all the time. In fact, it might be happening to you right this minute.
We're in the midst of the Great Resignation, the Great Reshuffle, The Big Quit. Given this, perhaps you're thinking it's time to do something bigger, something better, something that's going to give you meaning, energy and fulfillment … or simply not suck the life out of you 8-10+ hours every day.
Or maybe you're just getting started in your career, or trying to bump up to the next level, and feeling overwhelmed by all of the steps that seem to stand between you right now and your first day at that amazing new job (especially the dreaded resume step).
No matter where you're at, you need a powerful, targeted resume.
Especially when the job market is hot, you've got to be ready to mobilize, and fast.
And an old, clunky or non-targeted resume isn't gonna get you there. You need one that you're proud of, one that rivals that of any professional resume writer and one that makes you a compelling option for any recruiter or hiring manager who lays eyes on the thing.
Welcome to the Weekend Resume Makeover.
The purpose of this course is to help you pull together a professional quality, attention-grabbing (scanning-software-friendly) resume, in a weekend or less. Weekend Resume Makeover will teach you how the game of job search actually works (including specific details on the darned "resume black hole" that gives all of us fits) and then take you step-by-step through our proven process of developing a killer resume.
We're going to take you from zero to finished resume in no time at all, which will come right in handy if time is of the essence. And we're going to insist that you have a little bit of fun along the way. (Whoever said writing a resume needed to be as torturous as a root canal clearly had not heard about this course.)
At the end of Weekend Resume Makeover, you'll be armed with something that you're proud to hand out; something that helps you land interviews and, importantly, something that allows you to capitalize on those "I'd literally saw off my left arm to work there" job opportunities that fall square into your lap when you least suspect them to.
At JobJenny.com, we don't just feel that you have the right to find career fulfillment; we believe you have an obligation to do so.
And a spectacular resume? Is kind of like your golden ticket to helping ensure that this happens.
So, sharpen up your #2 pencil, order up some sausage pizza or an acai bowl, roll up your sleeves ...
… and let's do this.
Your Instructor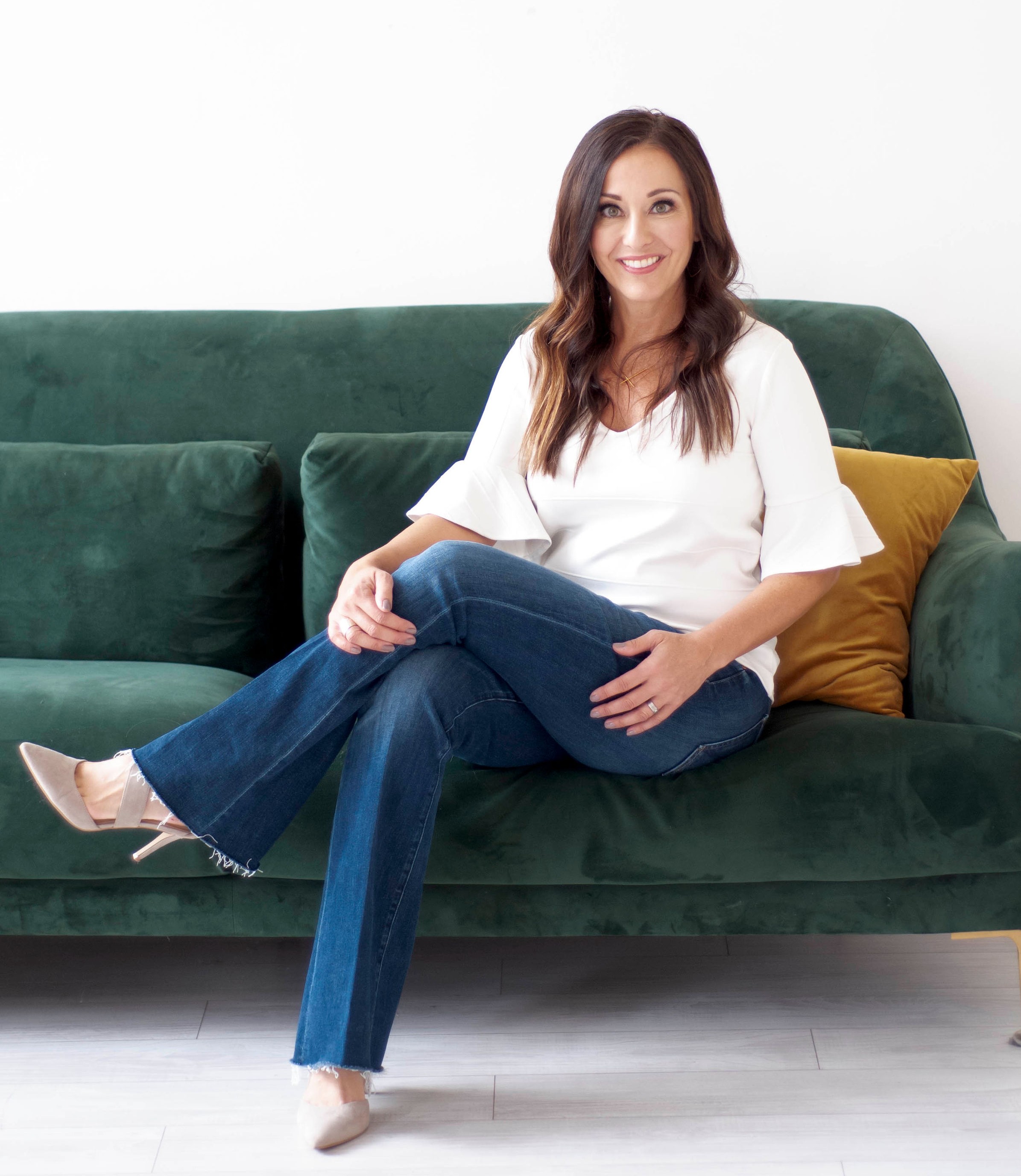 I'm Jenny, your career change concierge.
A Detroit girl turned Portlander (the one on the left coast), I've been helping people navigate job search, grow their careers -- and make incredible career pivots -- for nearly 15 years.

I'm a:
Long-time Recruiter (I understand how hiring managers and other decision makers think and act)
LinkedIn Learning Instructor (check out my 10+ career-related courses right here)
Certified Professional Resume Writer (I've got the "paperwork" down to a literal science)
Booked-solid Career Coach (with happy clients at amazing companies like Nike, Boeing, Amazon, Airbnb, GM, Hearst Magazines, and many more!)
JobJenny.com, was born in 2010 from a belief that it shouldn't be so stinking hard, overwhelming and confusing to navigate job search, land a promotion, or venture off into a new career field. Since then, I've made it my mission to provide job seekers and those in career transition the right tools, the right guidance, and the high-fives you both need and deserve.
I've also created a system that I use to help my coaching clients through every stage of a career pivot -- from that initial evaluation period all the way through those crucial first weeks in a new job or entirely new career.
I've finally bottled it up to share in course form. And here we are. Thanks so much for joining me!
Who's The Weekend Resume Makeover For?
The Go-Getters
People who know they can pull this off if someone will just help them understand how the game works, outline what the resume scanning software and the humans are looking for in a resume, and then walk them step-by-step through the process of creating a dazzling resume that lands them interviews.
The Weekenders
People who don't mind turning off Netflix for the weekend and spending three days overhauling their resume, or building one from scratch. (OK, maybe a little Netflix.)
The Results-Oriented
People who want a professional, results-generating resume without having to invest big bucks in a professional resume writer. (But we do offer this over at
JobJenny.com
if you insist on outsourcing this bad boy.)
The Overwhelmed
People who are overwhelmed by all the blabbery resume do's and don'ts they see on the internet, hear from friends / relatives / colleagues or read in outdated how-to books about resume development.
(So. Much. Blabber.)
The Planners
People who are looking for a clear, efficient path and clear, efficient instructions on how to get this right, the first time.
The Not-So-Stiff
People who want to learn in an environment that's not staggeringly boring, preachy or requiring them to do such things as talk about themselves in the third person, do formal presentations or wear pants.
"Magic has happened here, folks. With the Weekend Resume Makeover, not only do I have a resume that is useful- I'm actually excited about it! I haven't written a resume in years, and I certainly haven't ever written a resume that I was proud to show off. Jenny's course was full of information- how to make friends with the ATS, how best to say more with less, how to utilize a career summary over the loathed objective, just to name a few. Many thanks for creating this course!"
Karen C., Customer Care Specialist
"Rebuilding my resume using your program ... yielded what is undoubtedly the best resume I have ever had. With the help of your program, I have put together a resume that I am supremely proud of. Your method was exactly what I was looking for and needed."

Vicky B., Senior Office Administrator
"This is the greatest resume I've ever had. Thanks again for the great Weekend Resume Makeover course!"
Adam T. , Marketing Strategist
"After completing your Weekend Resume Makeover and Cover Letter Crash Course, I cranked out two beautiful, quality documents that I was so proud to send to potential employers. That confidence also translated into how I spoke during interviews with recruiters.
Big, fat, take-your-breath-away hugs to you from this forever fan, and with enormous amounts of gratitude."
Kim Alejo, Program Director
"Thank you for all the great info you shared in your Resume Makeover course! I've been working through the course assignments for the past few days and it's been so helpful in refreshing my resume and re-motivating me to get started with my job search again.
For the first time in a really long time, I'm excited about what the future might have in store, and that couldn't have happened if I still felt like my resume wasn't good enough."
Zach P., Project Manager
What People Say About Our Resume Know-how
Jenny's strategy for getting your resume in shape goes far beyond any resume service or workshop that I've used.  Her wisdom is straight-forward and her dedication is beyond compare.
It was crazy! In one week I had 5 companies interviewing me and 3 offers. I ended up going with the company I've been dreaming about working for since I got out of school. I was in awe.
With Jenny's help and guidance, I was able to land interviews, network more efficiently, feel extremely confident with my portfolio, and get job offers with fantastic companies.
A few changes (to my resume) made such an impact and helped me be able to speak about myself with more confidence and clarity. Thank you so much for what you're doing. The world needs more of your message, content and YOU CARE factor.
Frequently Asked Questions
When does the course start and finish?
The course starts the moment you enroll and ends when you get done. It is a completely self-paced online course - you decide when you start and when you finish. By design, we have crafted Weekend Resume Makeover so that you can get through the resume process in a weekend or less, but you can move at whatever pace works for you.
How long do I have access to the course?
How does lifetime access sound? After enrolling, you have unlimited access to this course for as long as you like - across any and all devices you own. Use it now, revisit it later, or even watch a module or two when there's nothing good on Netflix. Your call.
Is this course just for people applying for a job right away?
Oh, goodness, no. This course is designed to help anyone who wants or needs to construct a compelling, results-generating resume in the least amount of time -- and with the least amount of agony -- possible.
What if I'm terrible at resume formatting?
Not a problem at all. In the course Bonus Materials, you'll find downloadable templates (Microsoft Word) that you are welcome to use as your guide as you construct your new resume. Again, we're here to make this survivable.
What if I'm unhappy with the course?
First, if you are unhappy with the course, please alert us! We'd love the opportunity to fix the problem. If we are unable to, we will absolutely refund you in full within the first 30 days of purchase.